FOR IMMEDIATE RELEASE


Appointment of HKFEC's Europe Market Advisor
The Ecommerce Foundation and the Hong Kong Federation of E-commerce have decided to intensify their co-operations. As a result, both non-profit organizations strive to improve the connection between European and Asian e-commerce activities.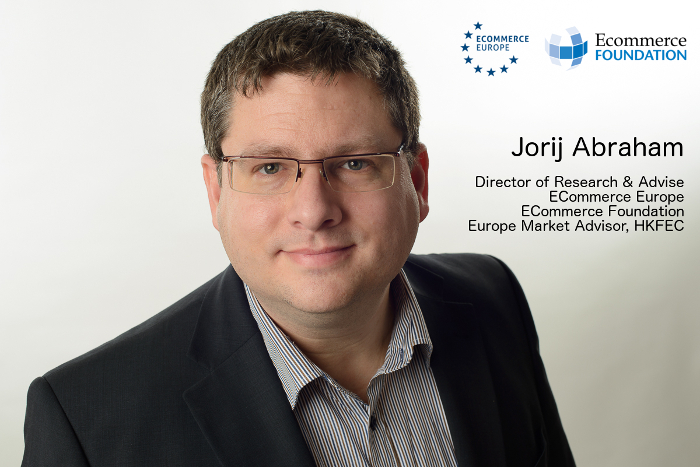 Jorij Abraham, Director of the Ecommerce Foundation, is very delighted with the new collaboration with HKFEC. Aspart of the agreement, Abraham will take up the role of Advisor for the European Market for HKFEC. "I believe our organizations can really reinforce each other in their own part of the world. With this new alliance, the Ecommerce Foundation does not only increase its scope, it also brings in some critical knowledge about an important e-commerce region. For example, HKFEC can provide us with pivotal information about Asia for our B2C e-commerce reports. The other way around, we can provide the Chinese organization with key information about the European market. Therefore, we are looking forward to share our e-commerce knowledge with HKFEC and to learn as much as possible from them."
Board of advice
In his turn, Joseph Yuen, Chairman of HKFEC, will take place in the Ecommerce Foundation's Board of Advice. In this role, he will provide the Ecommerce Foundation with the necessary advice, especially about the Asian region. "It is my honor to be invited to the Ecommerce Foundation's Board of Advice on behalf of the Hong Kong and Asia region. As China has been rapidly increasing its e-commerce activities, the government has initiated both the Internet+ and One Belt One Road development plans. Their main purpose is to bring innovation and partnership across the continent and allow exchange of information. I believe the Ecommerce Foundation has developed good tools for the industry and with the input from Asia, it will certainly benefit the industry for online business between the regions."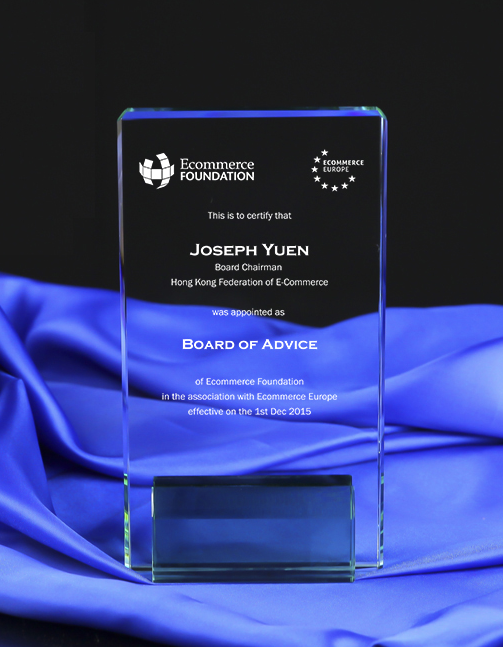 About the Ecommerce Foundation
The Ecommerce Foundation is an independent non-profit organization, initiated by worldwide national e-commerce associations and online and omnichannel selling companies from industries suchas retail, travel & finance. By combining collective goals and efforts, the Ecommerce Foundation is able to realize reports on e-commerce facts and figures, e-commerce benchmarks, research, studies and publications that cannot be realized on a national or individual basis.