Immediate Release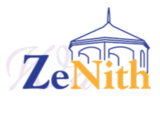 REIMAGINING RETAIL "Game plan for futuristic retail"
Date: 9th & 10th October 2018
Venue: New World Millennium Hotel Hong Kong
Asia Pacific is embracing the digital transformation and seizing it to the fullest. The retail industry is not being left behind this wave. The transformation was prompted by the exciting development of new technology such as Artificial Intelligent, Virtual and Augmented Reality, Big Data, and e-Commerce.
The services industry in Hong Kong contributed to more than 90% of its Gross Domestic Product in 2017, retail being one of it. The concept of New Retail from its neighbouring country shakes the core of traditional retail. The rise the disruptions has become the factor to the need to transform retail.
Reimagining Retail by Zenith Bizness Excellence embraces those disruptions in order to squeeze out the best strategic plans in moving forward towards futuristic retails. Do not miss this opportunity to be a part of transformation leaders that could change the shape of retail forever!
General Inforamtion:
Date: 9 - 10 October, 2018
Time: 9am - 6pm
Venue: New World MillenniumHotel Hong Kong
Standard Rate: USD 1588 (HKFEC members can enjoy exclusive 10% off discount)
Regitration:
Kindly e-mail to admin@zenithbizness.com‍.
For any queries, please do not hesitate contact to Ms. Fatin Husin at admin@zenithbizness.comor contact us at keith@hkfec.org.